The following is a review from Mike Ragogna, of the Huffington Post. Click here to read the review on the Huffington Post website.
---
"FLOW" EXCLUSIVE FROM WILL ACKERMAN'S QUARTET FLOW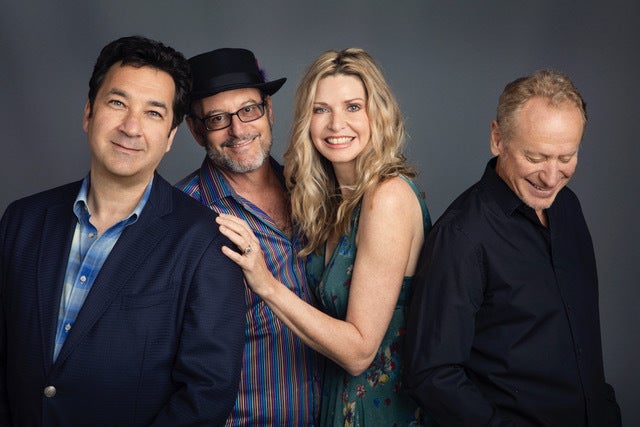 Flow is the brand new quartet featuring Grammy® Award winner, guitarist and Windham Hill founder Will Ackerman. In addition to Ackerman, the group includes world-class instrumentalists: acoustic guitarist Lawrence Blatt, Australian pianist/vocalist Fiona Joy, and flugelhorn virtuoso Jeff Oster.
When reflecting on the genesis of Flow, Will Ackerman says…
"The music I create and musicians I work with have to connect with me emotionally. My question is always, 'Does it move me ?' Obviously, I appreciate the mastery of an instrument, but my focus was always that it had depth and something meaningful to say.  With Flow, I have found that, because with these three friend and accomplished artists, I tap into the breathtaking beautify of realizing that I'm in the presence of the truth."
"The title track FLOW is a perfect representation of everything our group is about—four acoustic artists, each with successful solo careers, coming together in a magical way that surprised us all. There's a sound that emerged on this record, a special blend of horn, piano and guitar, that just feels right. All of it is captured on this track."
Their self titled album will be released on October 6th. Flow will celebrate tonight with their debut performance at New York City's Legendary Carnegie Hall.